The
Egress Solutions

Journey
"We started Egress in 2009 after recognizing that organizations desperately needed help implementing product management and product marketing best practices. Our experience with Lean Product, Scaled Agile Framework (SAFe™), Jobs-to-be-Done, Product-Led Growth and the Pragmatic Marketing Framework™ has enabled our customers to implement the best practices that build and launch successful products and solutions."
Our purpose is to accelerate growth for our clients.
Our consulting engagements deliver and establish product management and product marketing excellence in the following disciplines:
Buyers' Insight
Product/Market Fit

Go-to-Market execution
Product team excellence
Mike Smart, Founder & Principal Consultant
Mike brings more than 25 years of high technology industry experience in a variety of leadership roles to the business. He has completed successful engagements with technology companies such as NetApp, Sage, VMware, BigMachines, K1 Capital, Vista Equity Partners, P2 Energy Solutions, and Identive.
Prior to founding Egress, Mike served in leadership and executive roles with a variety of companies including Pragmatic Marketing, Nsite (now SAP), Go-Remote (now iPass), and Tandem Computers (now HP) as Senior VP of Operations, VP of Product Management & Development, and VP of Product Management. His depth and breadth in the industry give him insight and understanding to build, lead and manage teams that deliver outstanding performance and results for a company.
Greg Strouse, Principal Consultant
Greg has over 30 years of experience in the technology industry helping companies align their business goals with their business, customer, sales and marketing initiatives. He specializes in Product Marketing & Management and has executive-level experience across M&A, Win-Loss, Strategy, Roadmaps, Customer Care, Competitive Intelligence, Product Management, Product Marketing, B2B Sales, and Sales Intelligence.
Prior to joining Egress Solutions as a Principal Consultant, Greg has held positions at a variety of companies including Compuware, Legent (now Computer Associates), A3 Technologies, CCC Information Services, Highland Group and Mantis Technology Group (now ProKarma).
Stephen Newman, Principal Consultant
With 20 years of pioneering innovation for technology firms, Stephen now enables C-Suites, Boards, and Investors to achieve clarity on their sales roadmap. Stephen helps clients identify their target customers and the problems they urgently need to solve. Further, he helps clients sharpen their product strategy and determine if their product team possesses the skills and discipline to succeed. Stephen believes in sales focused companies that have the product and vision to attract and retain customers. With executive leadership experience in cybersecurity, enterprise software development, and a wide range of startups, he brings organizational acumen to align with your team and drive your business forward.
Prior to joining Egress Solutions, Stephen served as the SVP of Products for SecureAuth + Core Security. Previous roles included CTO and VP of Products & Strategy for Damballa and product leadership roles at McAfee, Secure Computing, MegaPath, EarthLink and several startups. Stephen empowers teams through insight and guidance while applying 'Lean Startup' principles alongside Agile development processes.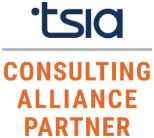 Technology Services Industry Association (TSIA)
Egress Solutions is a Consulting Alliance Partner of the Technology Services Industry Association (TSIA).
TSIA is the world's leadingresearch organization dedicatedto helping technology companies achieve profitable growth. As a TSIA partner Egress provides industry-leading technology services to the TSIA member community.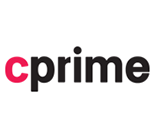 Egress Solutions is an approved Education Provider of cprime.
Cprime is the partner of choice forFortune 100 companies looking to achieve value and agility. Egress is an approved education provider for cprime.