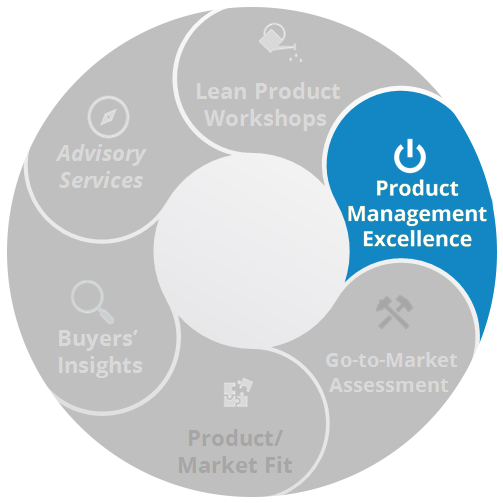 Problem
Product management is where strategy and execution meet, resulting in great products and solutions.
If your team does not have a definitive charter or their roles lack clarity, critical elements of the job will fall through the cracks. The right things will not get done.
Our Product Team Assessment has been used by hundreds of CEO's, COO's and CPO's to up-level their Product Management organizations and to create high-performance teams.
When properly structured and staffed our clients have seen returns up to 5 times their product management investment.
Key Benefits
Accelerate the transition to a high-performance, market-driven team
Align product management team with key business outcomes
Improve the effectiveness of product development
Drive greater product adoption and product sales growth
Getting Started
Schedule a free consultation